I've had a couple of things done on my first archtop build for a few months. Finally getting around to making a build thread to document it all. Top is Engleman and back and sides will be black walnut. Three piece maple neck with walnut headstock overlay planned.
Here is the shortcut setup for the top and back carves. So far I only have the top started.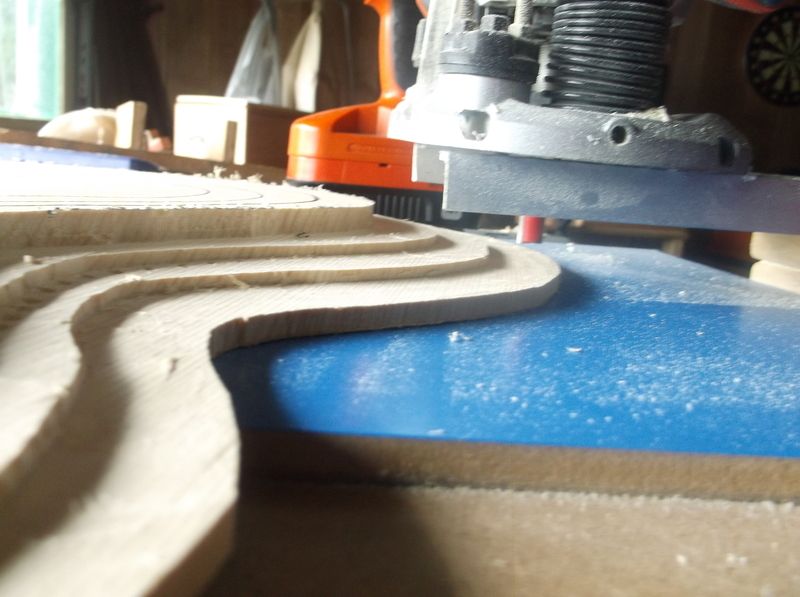 Getting there.
And after a little time with a sharp chisel cutting down the ledges.
Here is the back. Should get around to stepping it in a day or two.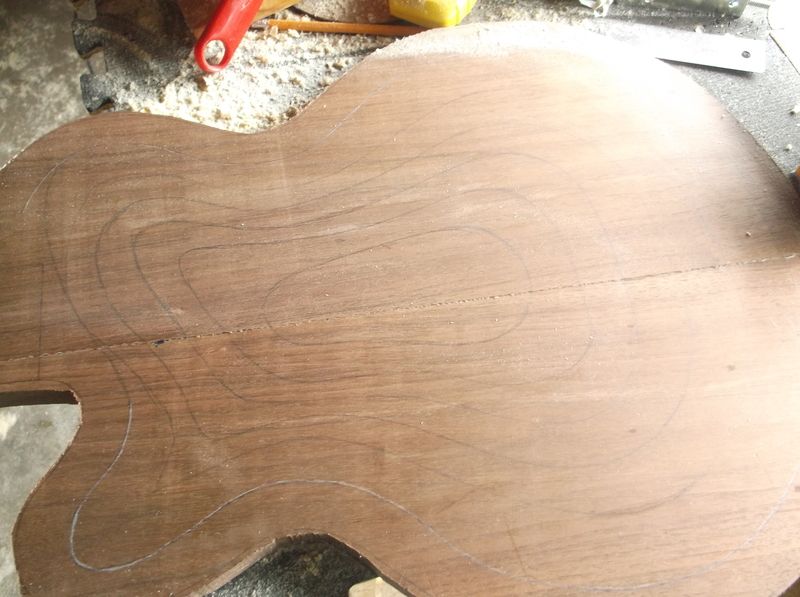 The center line on the walnut is not at the joining of the two halves unfortunately. Just didn't work out with the wood I had.