There is still a lot of work to be done, but this is my newest--a 5-string fiddle, of local big-leaf maple and Englemann spruce. All I have on it so far is the ground/sealer coat...probably will begin varnishing tomorrow evening.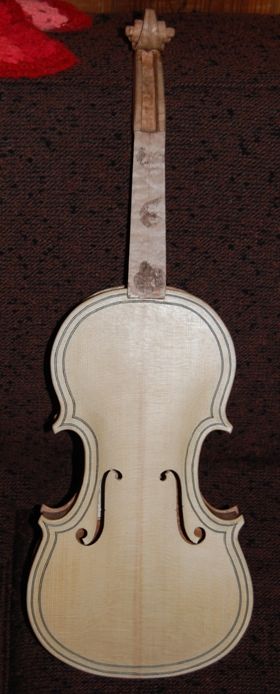 I don't really care for the long corners, and may decide to shorten them a little. Haven't decided yet. Pretty maple, though, isn't it?
As things progress-- saddle, endpin, etc. and the rest of the varnish, I will post more photos. My website is down for the time being...I hope to get it back up soon.
Thanks for looking.
Chet