Here are a few photos from the show:
This is how the room looked with just the makers present. We had 500+ people show up each day.
This fellow (standing, below) is Bob Oswald-- he asked me to coach him through building his first violin...we hope to begin this summer. Notice the empty space on the table directly in front of me-- the five-string fiddle was out being played, again.
This is how our table looked before anyone started showing up.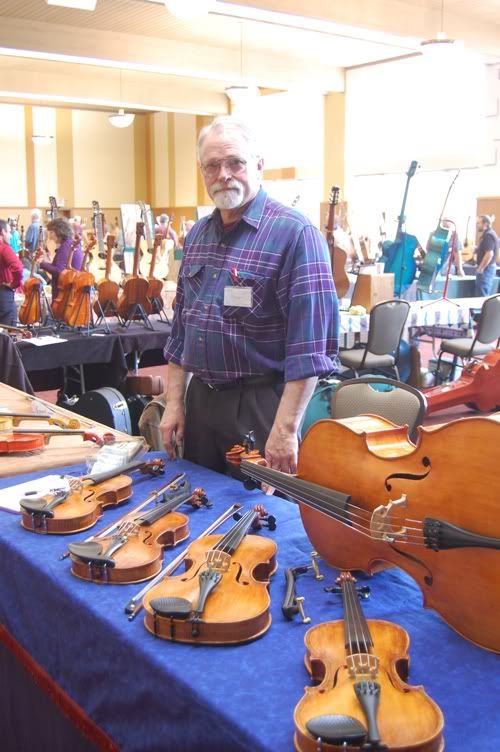 Since the five-string fiddle ultimately sold, I have begun another one just like it. I hope to have it done by mid June.