I have an affliction which had me give up practising playing guitar a number of years ago and I thought my only musical involvement would be in making instruments. I had a nice Telecaster but where my arm rubbed against the edge of it I would start getting irritated and it would set off pain in the rest of my body to the point where it would not be worth trying to play. Had the bright idea of trying a Stratocaster and found it was easier on me to the point where I would be willing to try learning to play again. I built some smaller acoustic guitars with different bevels and found I needed to go big or go home, as they say.
Fast forward and I would like an archtop. I was planning on building one but for some reason I forgot about my pain issues and realized I have to go the bevel route with it also. I looked up archtops and bevels with little to show for it. One exception was this guitar.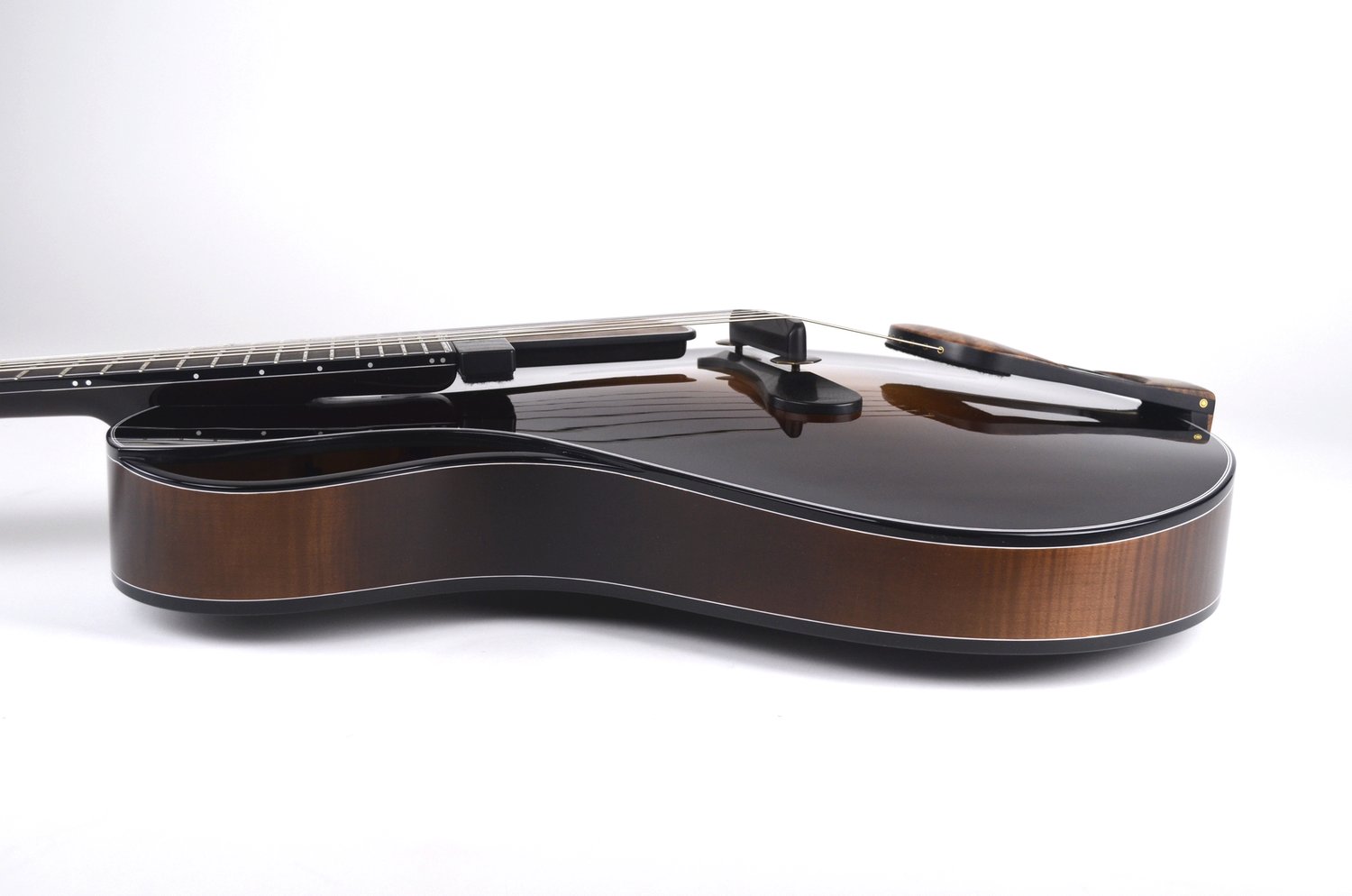 https://www.lhtguitars.com/fugue
I am unsure how to graduate the top given the funky shape with the one edge falling off (might as well add a belly cut to the back also). I do not see having a recurve in this area also. Am I crazy in thinking I can pull it off?