Well, this will not be a full build thread. I am going to show one or the other stages of the build process of that bass.
The shape ... is based on my ergonomic bariton guitar:
The fretboard is my first attempt to do a multiscale fretboard and the 2nd fretboard i make myself. On one of the old NOS necks i recently had a question on.
Testing the contour:
and glueing the top: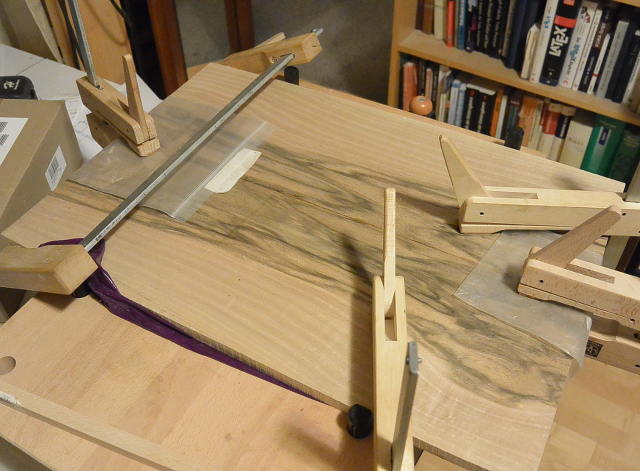 The body will be made of basswood. It will be unusually thick for a semi solid bass, but intensely chambered.
Progress will be slow, mainly because i am working on two more basses and other DIY stuff.
There are still many undecided things: the headstock shape, the vertical profile of the upper horn, the layout of the chambering.