My second full build, this one entirely from scratch. This is a straight-up tribute build, a re-creation of my 1979 Rickenbacker Jetglo 4001 bass. As a clone build, it may not have much interest here, but I'll post it for the Noob contingent, among whom I count myself. To anyone offended by tribute builds, this is purely for my own use, and I have no intention of ever selling it or mis-representing it as anything but an amateur build. I've been working on it in 2-3 hour increments whenever possible, so progress has been Glacial, but here's what I've done so far:
Parts and hardware. Rock maple from Bell Forest Lumber
Two-piece neck laminate glueup. Plain sawn lumber oriented for quarter sawn perpendicular to fingerboard.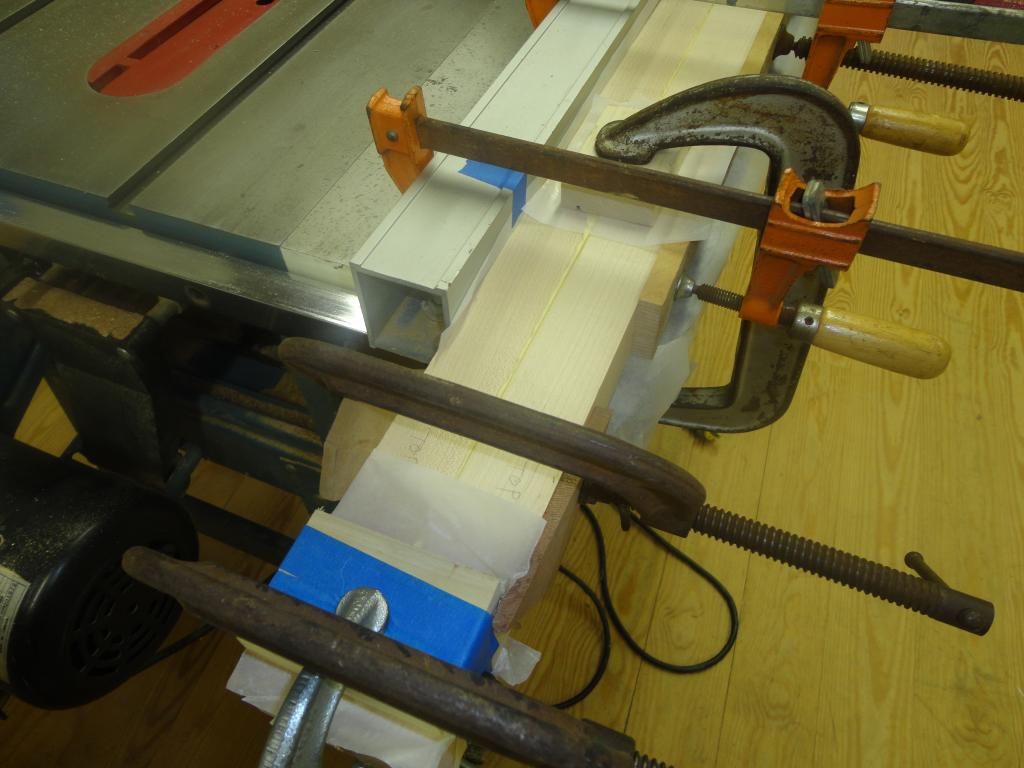 Full-size CAD templates pasted to 1/2" MDF
Templates bandsawed out and sanded to line with Robosander.
Truss rod channel and adjustment pocket cut, got a couple router nicks, but all will be hidden under FB or TRC.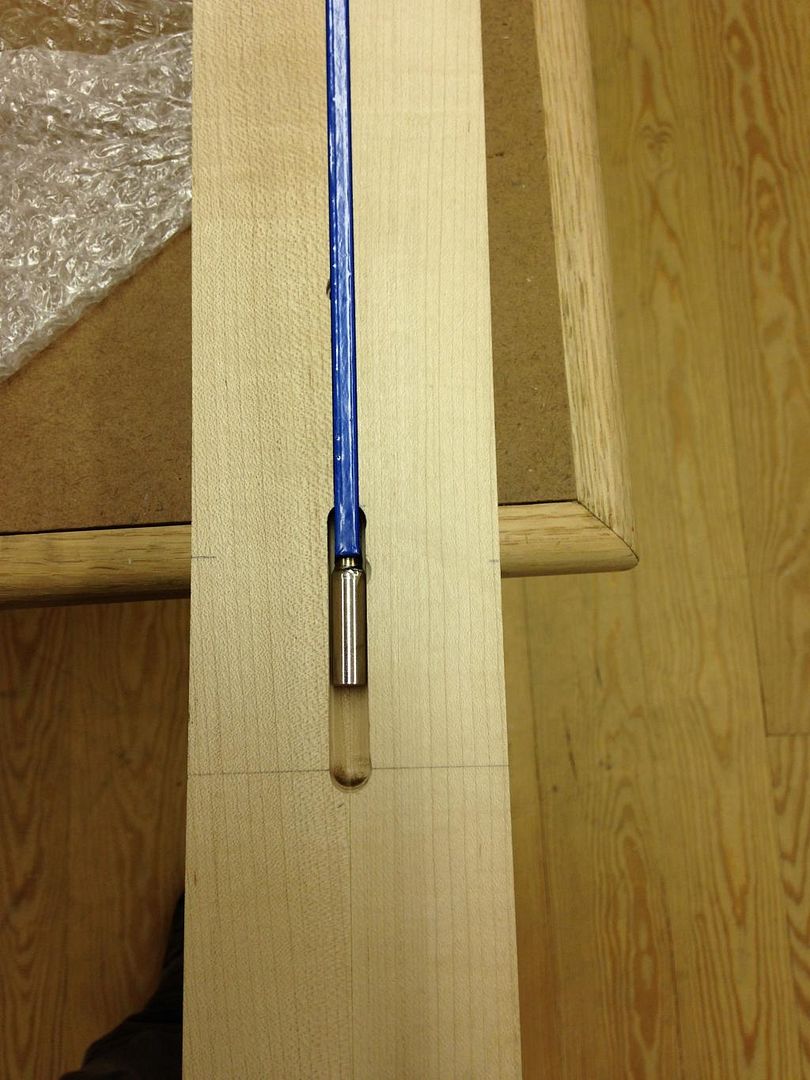 Full template set
Slots for carbon fiber stiffeners cut and 5 degree headstock angle rough cut and set in router jig to clean up top face.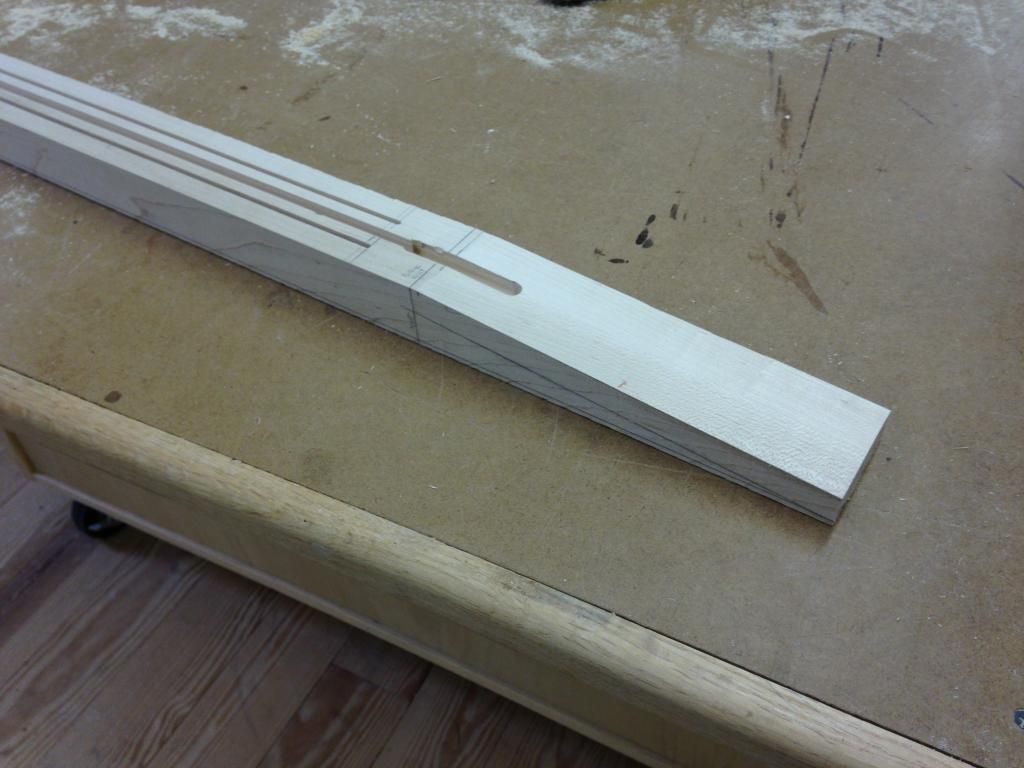 Planing body wings to thickness with sacrificial pine board attached to catch the snipe.
Body wings and neck beam set up for doweling
Pup, bridge, and control cavities routed.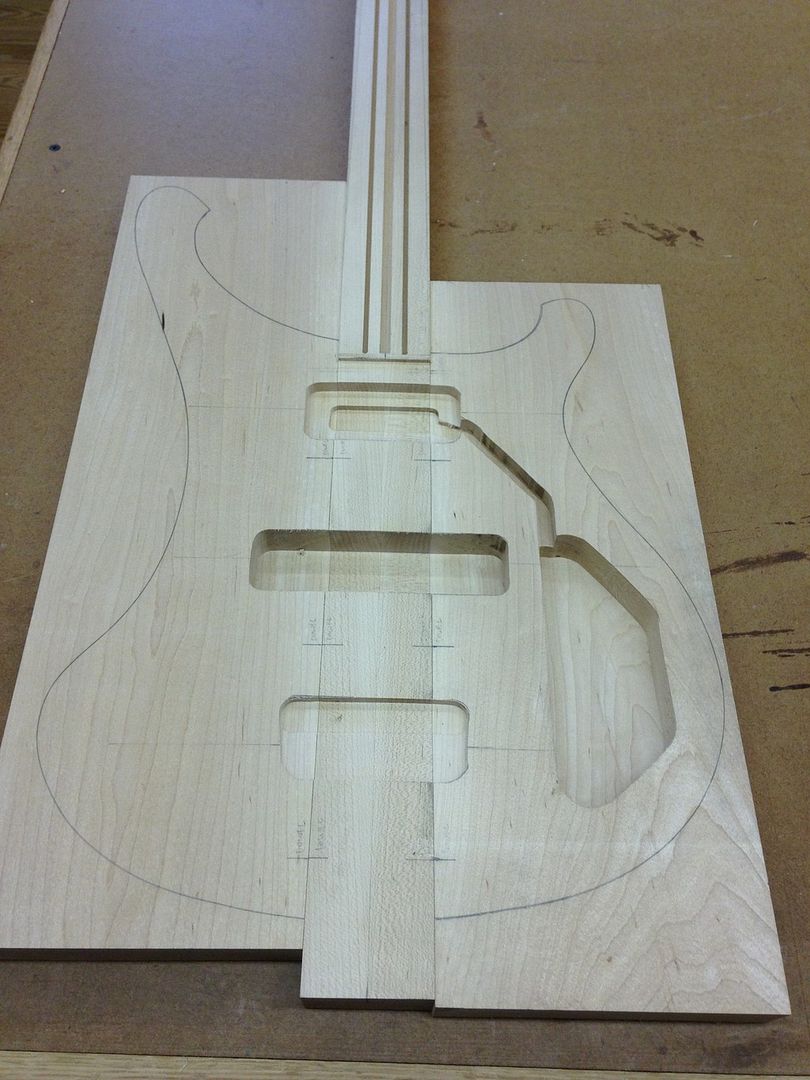 Body wings bandsawed out. Dowels worked great to register everything correctly, nothing glued yet.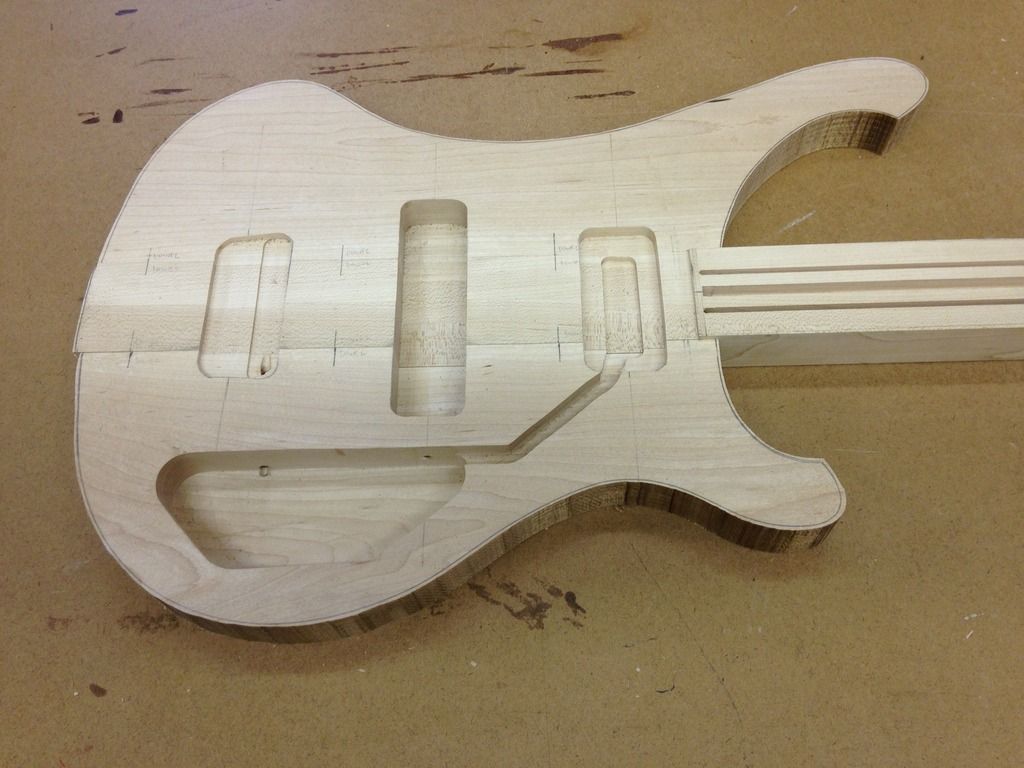 CF stiffeners epoxied in
Neck beam with pup and bridge routes, not sure "neck through" still applies with this much wood hogged out. I kept the neck pup route as shallow as practical to avoid weakening neck joint, a common problem on Ric basses with the big "swimming pool" oversize neck pup route.
Templates set up to flush-trim body wings.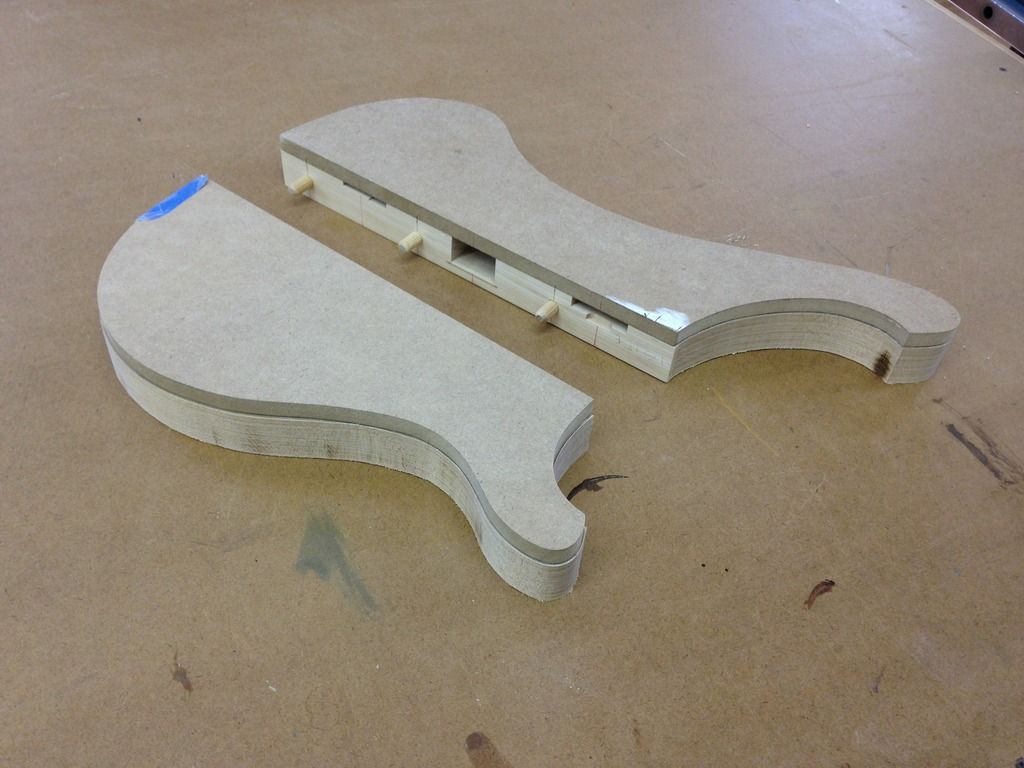 Body flush-trim done except for some cleanup at the neck beam heel.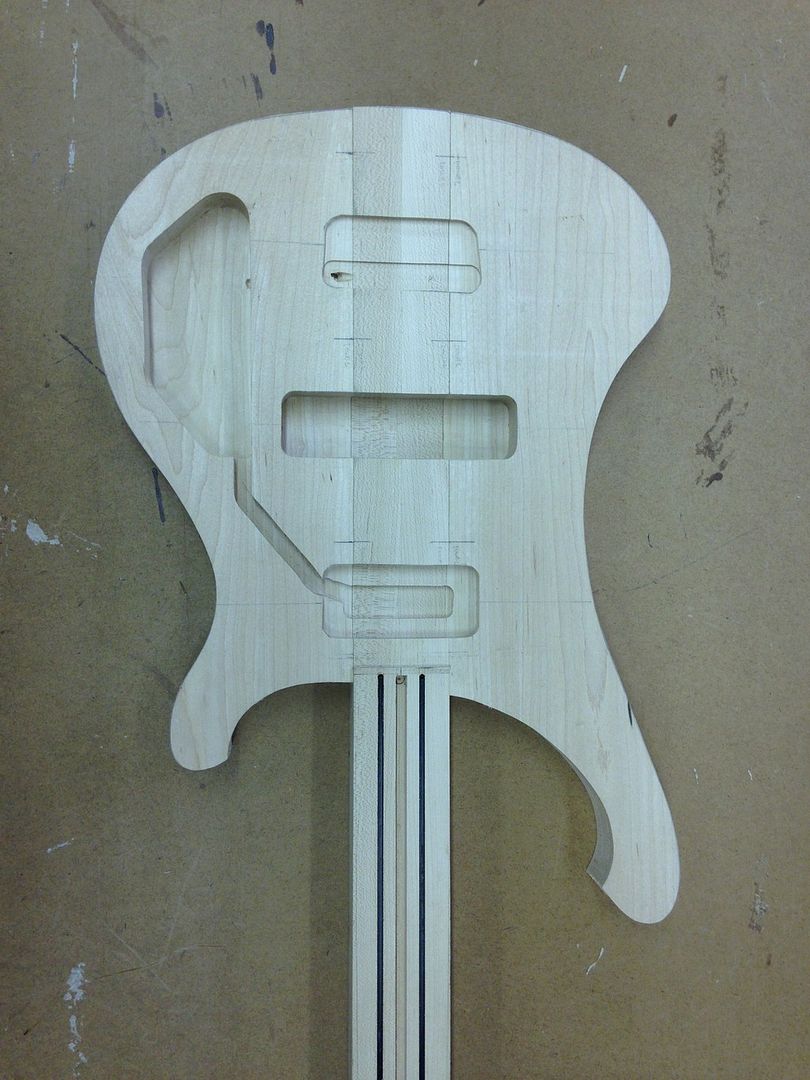 Got some light tearout, not real happy with the quality of cut from my Freud 1/2" x 1" flush trim bit, done on the router table. I think next time I'll bandsaw to within 1/8" of line and use the Robosander to finish off. It's slow and tedious, but no danger of tearout.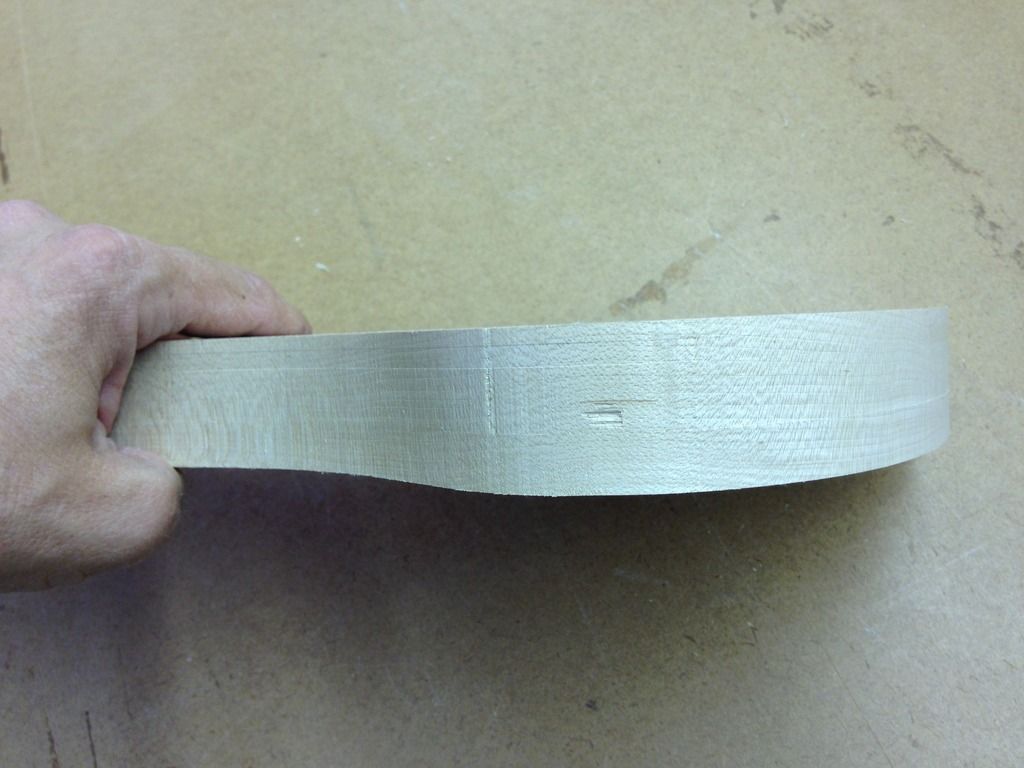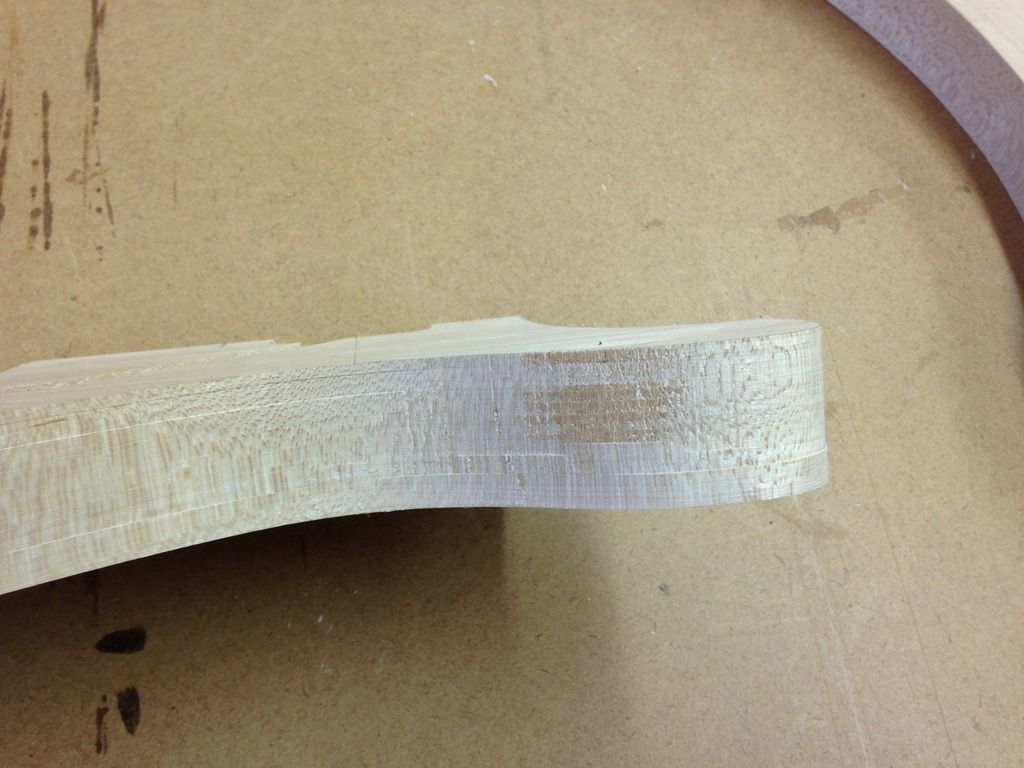 Looking for advice on filling tearout. A few options:
Minwax High Performance Wood filler (bondo with wood-dust is all it is)
West system epoxy with maple sanding dust mixed in
West system with high or low density filler added
Straight West System over the whole body as a grain filler/sealer
Headstock wings glued on
That's where I'm at, next up is making the fingerboard. I got a really nice pre-slotted bubinga board from LMI. I am going to bind it and cut in sharfin inlays after copious practice on scrap. When it's done I'll use it as a template to cut the neck beam to taper width.
Any/All constructive criticism or suggestions on ways to improve work sequence, tools, etc. greatly appreciated.