It's been a while since I posted much but I do have a couple of fun projects in the work. I have my first build torn down and am getting ready to vacuum bag a nice tight curly maple veneer on top of it. I never cared for how the finish on this one turned out and got the itch to do some work on it. I scored a free vacuum pump with motor, some tanks, fittings, hoses, made a bag from scrap material from the films division of where I work and have a decent little setup. I've been getting the seam just right and think I have it now.
No pictures of the veneering progress so far but here's a picture of the guitar that is being re-worked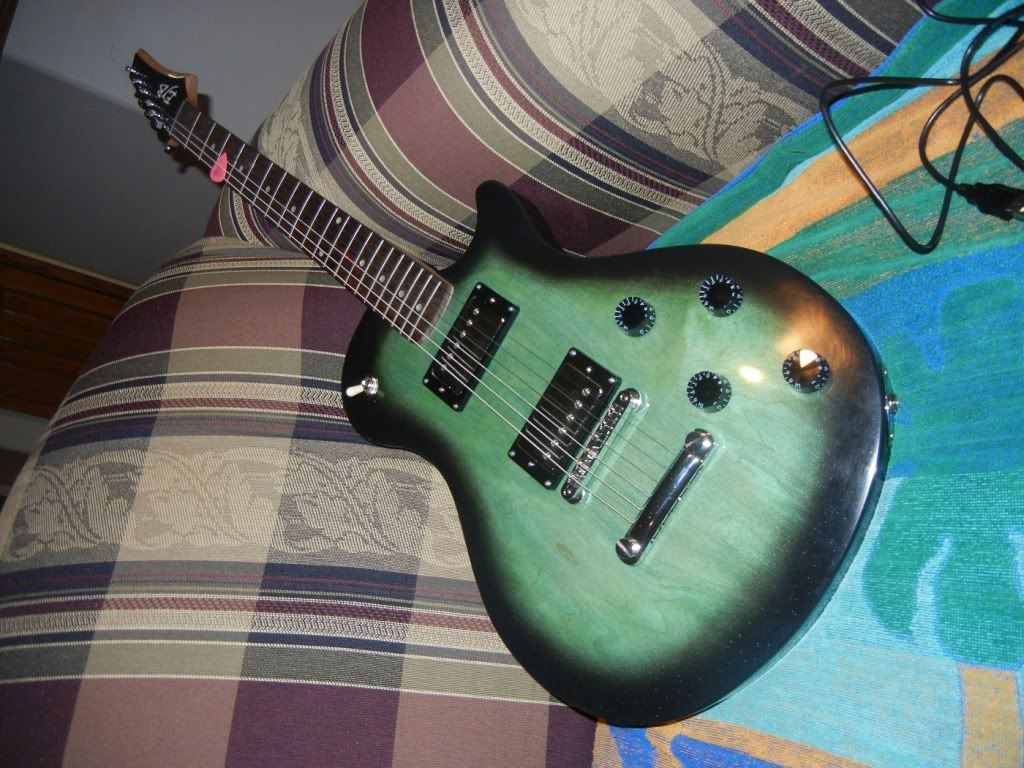 Like I said, it was my first build... I used some green food coloring in the finish to get the color and of course that has faded some. I have proper dyes to use now and look forward to how it will look. I'm hoping to put some binding on it too. We will see how that goes!