Here's my latest bass.
Curved bubinga body
Wenge/bubinga neck, dual action trussrod, dual CF bars between 11th and 24th fret
Wenge fretboard, 34"scale, Warwick brass frets
Hofner/Steinberger headless bridge and headpiece
MPU custom quad coil ceramic humbuckers, vol/blend controls
Oil/wax finish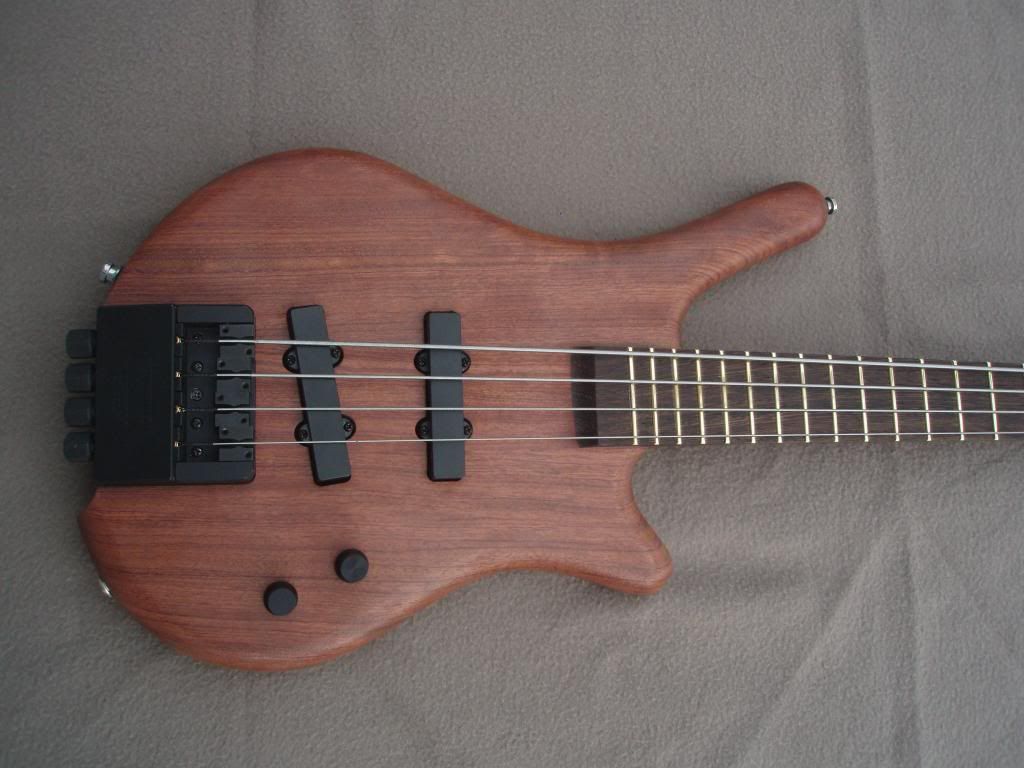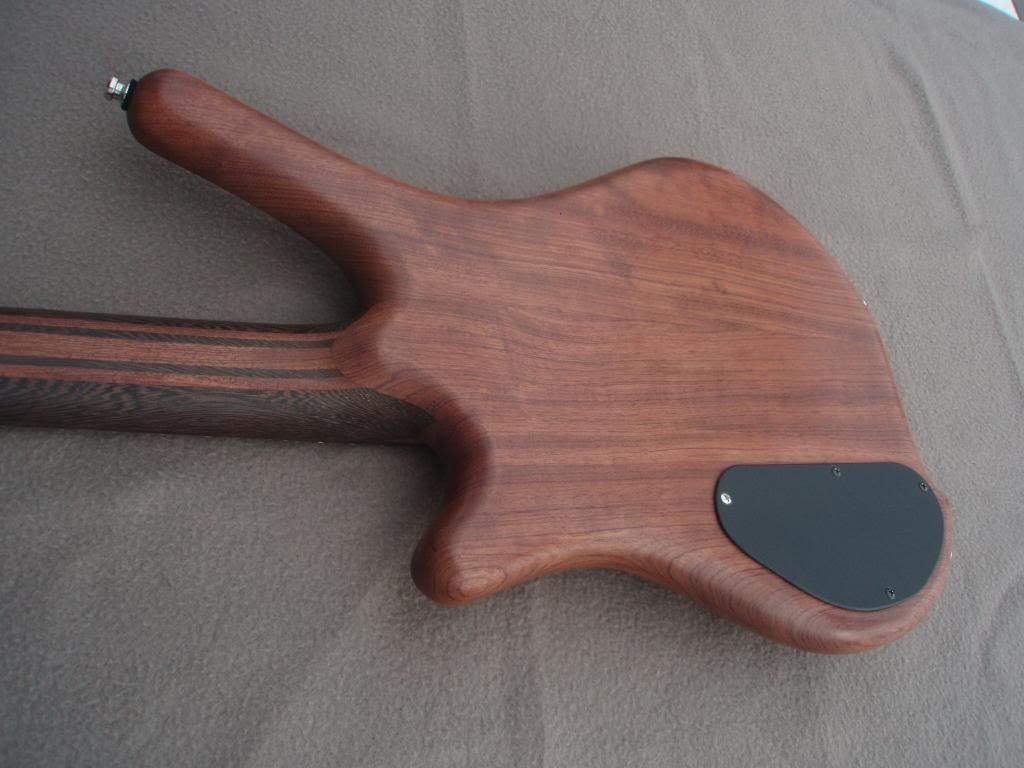 Here's one of the pickups.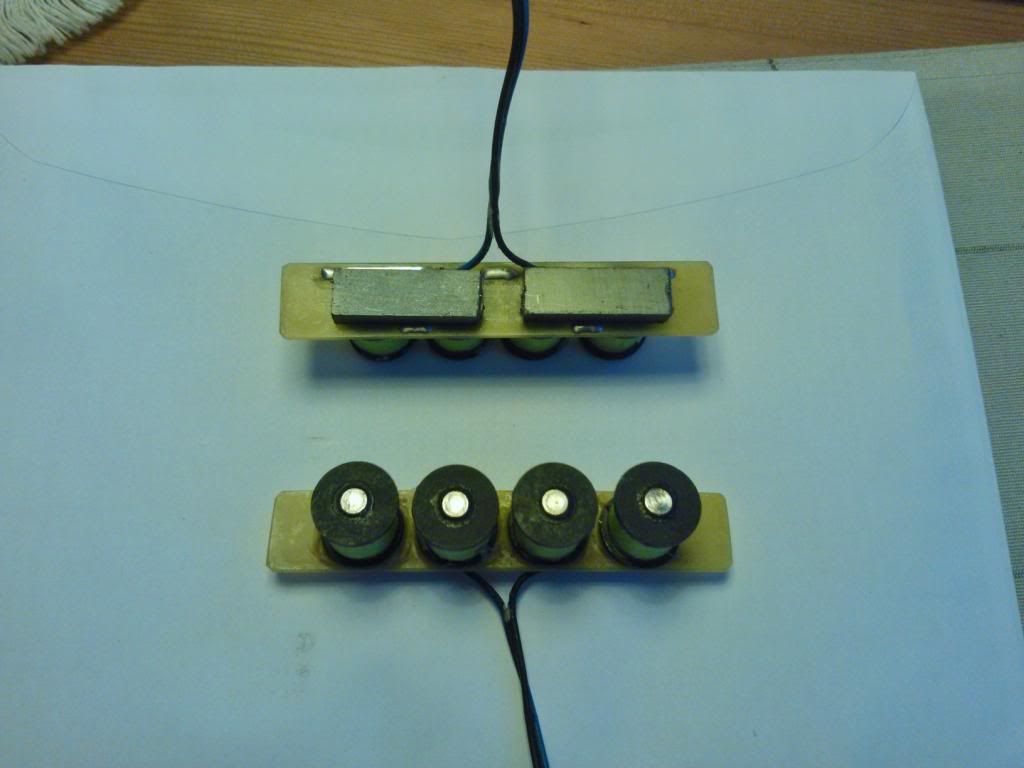 Sound clip at
http://maihinnousu.net/s/19349
First bridge only , then both, last neck only. The bass needs one black screw and black strap locks, I'll get them tomorrow.
Marko